NI4E's (ex AC8LJ) keys.
Alberto Frattini, I1QOD Dyna Maniflex Sideswiper.

Alberto's Dyna Maniflex is a beautiful piece of art and an absolute joy to use! My favorite sideswiper ever, to be sure. [NI4E].
GHD GF-501A Key.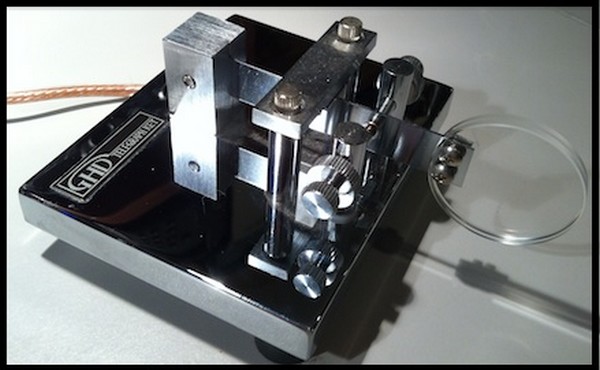 This latest GHD "Speed Key" replaced earlier GHD models like the GF601 (pictured below). The action is smooth and easy, and I especially like the large finger pieces. [NI4E].
GHD GF-601MP Key.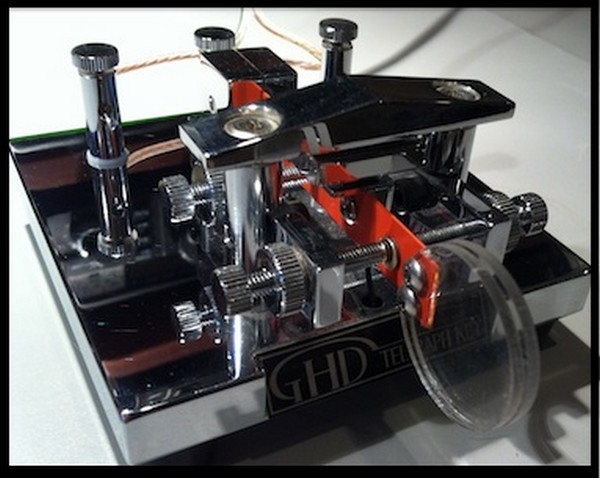 The GHD GF601MP is a fine key, and the hacksaw blade is a nice touch! [NI4E].