KA9S's keys.
Sideswiper made by K8LKC.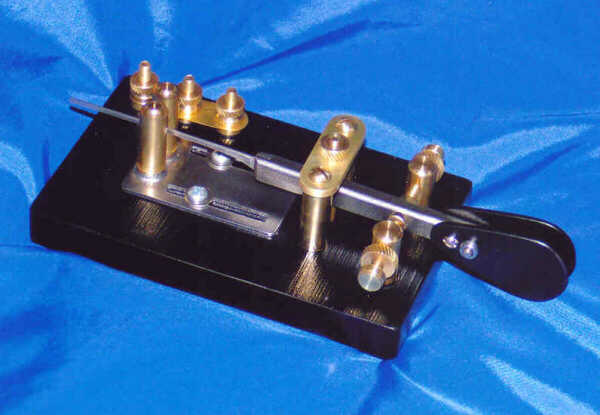 Here is the side swiper (cootie) key made for me by Joe K8LKC. He did a beautiful job on it. The flat spring and dual positioning pillars were my idea, though Joe did all the experimentation and construction.
For further details and tips:
Visit KA9S's sideswiper page.
[KA9S].
KA9S's Web Pages.