G3XZX's keys.
LTA GMM cootie key.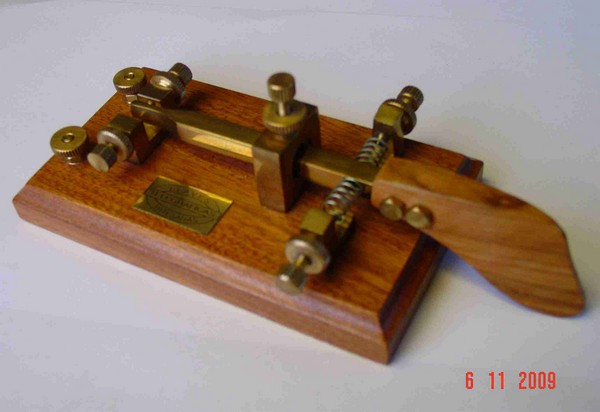 I acquired the LTA model GMM on 22 September, 2009. I used it for my first sideswiper QSO on 1 November 2009 on the 3.566 Mhz European Sideswiper Net. It wasn't so easy on the air, and the experience was reminiscent of my first CW QSO back in 1969. The key is quite noisy, making a clattering sound in operation. [G3XZX].
Homebrew Nail File cootie key.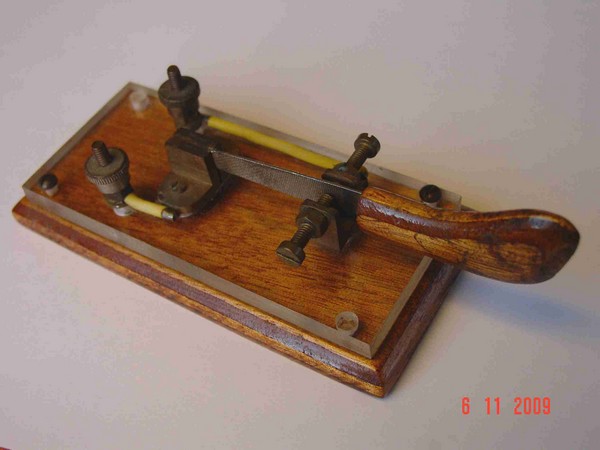 My other sideswiper was made about 1970 by Barrie Forster, G3YCZ, for my brother David, G3YER. It uses a nail file. The components are mounted on a piece of acrylic, which is screwed to a wooden base measuring 115 mm x 55 mm. I tried out the key many years ago and abandoned it without having a QSO.
However, having used the LTA GMM key and beginning to master it, I tried using the G3YCZ key once again.
I can now say that I prefer the G3YCZ key. It is mechanically quiet, has a gentle action, and the springiness of the nail file has a cushioning effect.
I use four blobs of coax seal under the base of each key. After pressing the base down firmly on the desk, the key stays put during operation. Blu-tack can also be used. These materials can easily be removed without trace. [G3XZX].
TWanger Cootie by TW Electronics.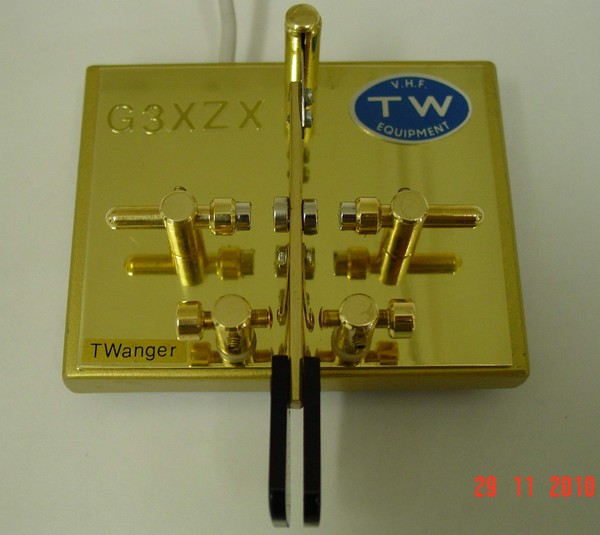 My latest cootie is the TWanger, serial number 004, made by Tom Withers, G3HGE, of TW Electronics.
As of 25 November 2010, four pre-production TWangers have been made by Tom, and differ from the original prototype in that they have sprung contacts. These make the key very quiet in operation, and provide a cushioning effect, making the key very pleasant to use. [G3XZX].