KT9X's keys.
Begali HST III Key.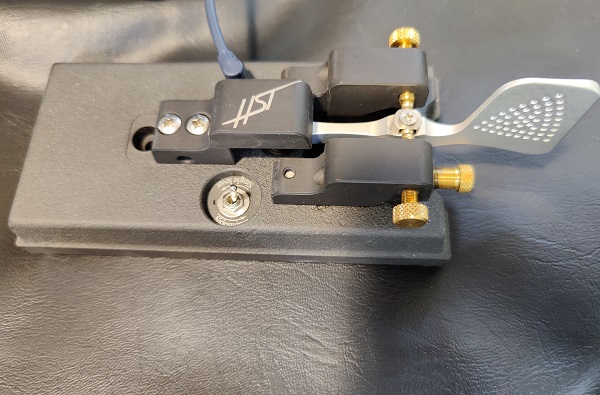 The first is my Begali HSTIII, which I used in Sideswiper mode. I got the HST about a year and a half ago. It is the key with which I learned to sideswipe. [KT9X].
LNR Precision SKCC Cootie.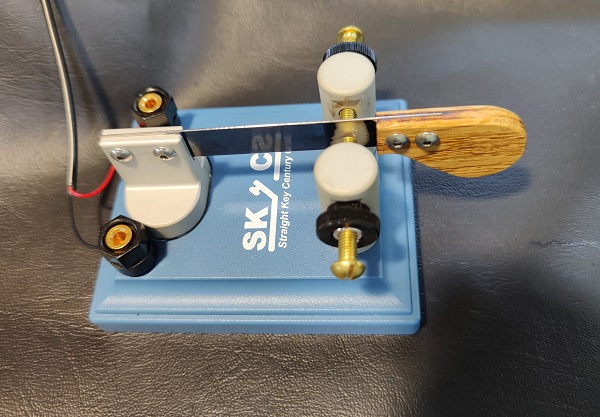 The SKCC Cootie, in blue, is an older key, but new to me. If was gifted to me by Ted, K8AQM. I recently acquired this key and it hasn't been on the air yet, but I hope to break it in this weekend. [KT9X].
Begali Sculpture Swing Sideswiper.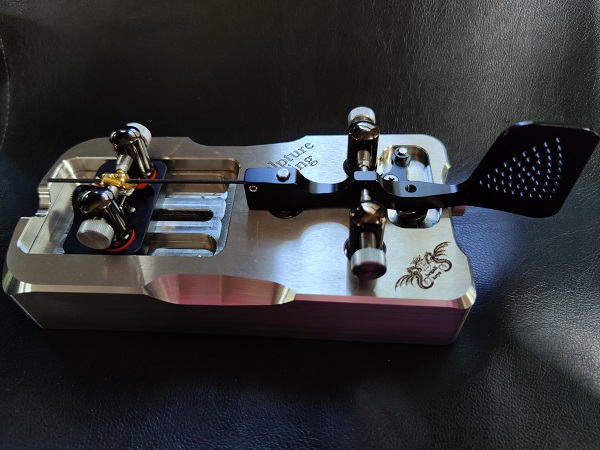 Photo of my newest sideswiper. The Begali Sculpture Swing #070. It's beautiful and so far seems very easy to use. Really smooth. I'm extremely pleased with it! [KT9X].
KT9X's Web Pages.