N6SL's keys.
Homebrew Steak Knife cootie key.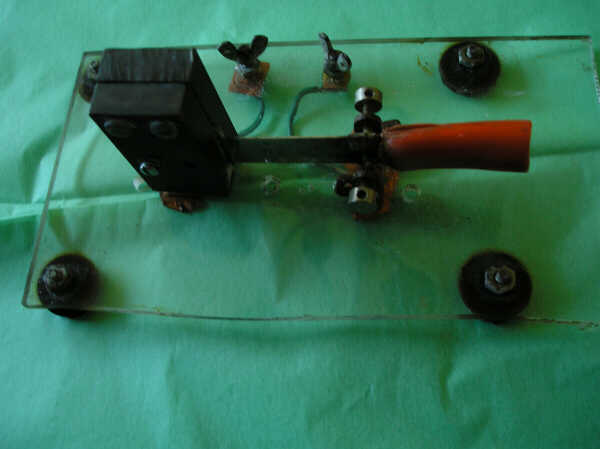 This is a picture of my crude home made sideswiper. It was made in summer of 1948 aboard a ship in the engine room shop from available materials. The steak knife spacing from the fixed post to contacts is critical to avoid contact bounce. The contacts are from an old polar relay. Key was built in about 2 hours and has served well up to the present. [N6SL].
TWanger Sideswiper S/N 007 by TW Radio.
I was surprised to see how well the magnets centered the blade and adjusted tension. This is the first time I have used a key with magnets instead of springs.
This is the first new key I have used in over 60 years and I highly recommend the TWanger. [N6SL].