G4CPA's keys.
Sultan 2, Homebrew guitar shaped Sideswiper.
My first homebrew key is an old fashioned design, known as a strap key. This is called Sultan 1.
My cootie key is the guitar shaped one. Made from parts from the junk box and the arm is just a piece of spring brass. The key is 20cm x 9cm. This is called Sultan 2. It is a dream to use! [G4CPA].
TWanger Sideswiper by TW Radio.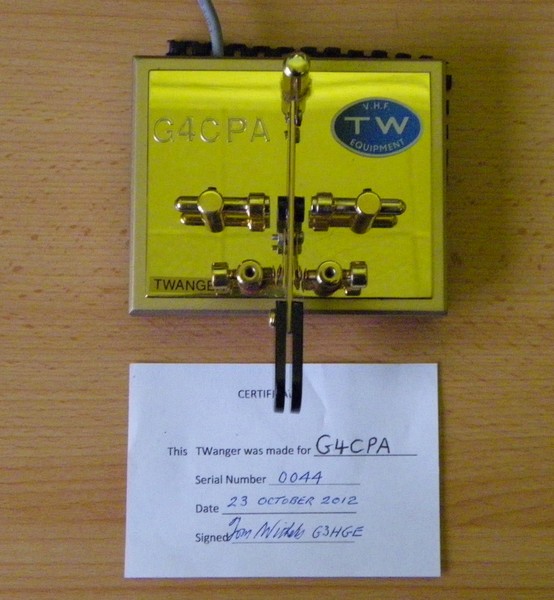 I really enjoy using the TWanger, it has such a smooth feel to it, and it's quiet in use. Not only is it aesthetically pleasing, it's easy to adjust with superb magnetic damping and springy contacts, truly a thing of beauty. [G4CPA].