Home.
Ben, N6SL, Silent Key.
It is with great sadness that we announce that:
Our good friend Benjamin J. (Ben) Russell, N6SL, has become a Silent Key.
Benjamin J. (Ben) Russell, N6SL, passed away last Tuesday, May 31, 2016, in Ocala, FL.
He was 88 years of age and would have been 89 in July of this year. Ben was married for more than 60 years.
He started his Ham career in 1946 and as a maritime CW operator aboard ships, as well as WNU in Slidell, LA.
Ben was a pillar for CW nets and for CW. He has been running the US sessions of the SSN for more than 15 years on a regular basis.
Ben will be greatly missed.
Our deepest sympathy to Benjamin J. (Ben) Russell's family and friends.
Silver Springs Radio Club article.
OVERVIEW.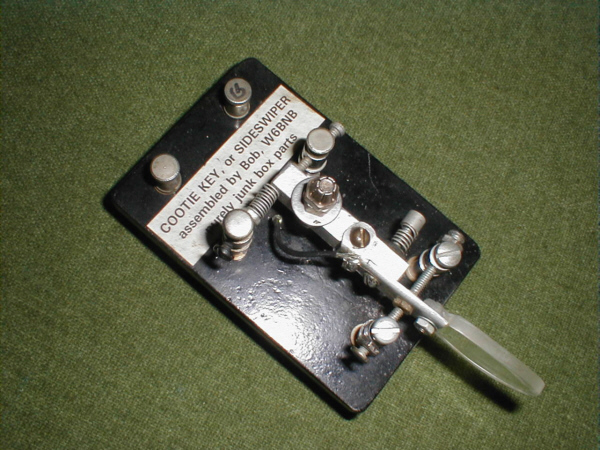 A group of Radio Amateurs using Morse code have established several informal radio nets to promote the use of the sideswiper, so called "cootie" key. These devices have a single horizontal lever with contacts on either side. The operator forms dots and dashes by pushing the lever to either side. Code from the sideswipers can vary from 5 to 30 words per minute and are much less tiresome to use as compared to vertical lever hand telegraph keys. Listen to the mentioned nets and you will find a nice sounding Morse code. All sideswiper users are warmly invited to take part in our nets. At other times, sideswiper aficionados can be found on the recommended calling frequencies.
CALLING FREQUENCIES AND NETS.
Calling frequencies:

| BAND (m). | QRG |
| --- | --- |
| 80 | 3566 |
| 40 | 7033 |
| 30 | 10121.5 |
| 20, 15, 10 | xx055 |
| 17 | 18088 |
Nets:
NET TYPE
DAY
TIME
QRG
NCS
Intercontinental
Sunday
1500, 1600 UTC
14055 or 21055
K3CKT, CN8YR
USA 40 m
Thursday
US ST period (1): 8 PM / Fri, 0100 UTC
7044
K9TJL, K3CKT
US DST period (2): 8 PM / Fri, 0000 UTC
USA 30 m
Thursday
US DST period (2): 8:30 PM / Fri, 0030 UTC
10121.5
K9TJL, K3CKT
USA 80 m
Thursday
US ST period (1): 8:30 PM / Fri, 0130 UTC
3566
K9TJL, K3CKT
EU 80 m
Sunday
EU ST period (3): 2000 UTC
3566
PA3BYW
EU DST period (4): 1900 UTC
---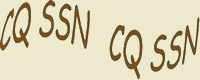 LEGEND:
QRG = frequency (kHz).
NCS = Net Controlling Station.
(1) = US Standard Time (NOV-MAR).
(2) = US Daylight Saving Time (MAR-NOV).
(3) = EU Standard Time (OCT-MAR).
(4) = EU Daylight Saving Time (MAR-OCT).
Number of unique visitors to this web site.